No Results Found
The page you requested could not be found. Try refining your search, or use the navigation above to locate the post.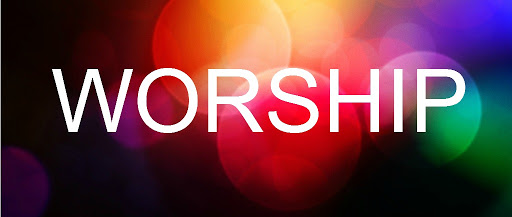 c
SUNDAY MORNING IN-PERSON WORSHIP 
Our In-Person Worship each Sunday begins at 9:30 AM.  Masks are no longer required, however, if you want to wear one ask a Deacon and one will be provided for you.  If you have any questions and are on our email list, please look for email updates and/or call the church office at 217-528-0457.
We now also offer a Toddler Room during worship.  This room is professionally staffed, has a changing table, and has programs planned, including a craft project for each Sunday.  
Your content goes here. Highlight and replace this text to start typing your new text. You can also style this text using the text editor in the Text Settings pop up, or by highlighting and typing right on the page once you've deployed it.
Here are some ways to stay connected to the church:
Join us for In-Person Worship each Sunday at 9:30 AM.
Look at our Facebook Page – Third Presbyterian Church.  Besides regular posts, we will upload an edited version of our Sunday Sanctuary 9:30 am Worship service.
We are now sending out a weekly email newsletter at the end of each week..
Stay Safe and Blessings to All.
Welcome to Third Presbyterian Church!
Real life happens to all of us every day.  No one should face life alone.  Third Presbyterian Church is made up of real people who experience life by joining together to grow in faith and love through a real Jesus. 
In Worship, in Fellowship and in a variety of other activities at 3rd Presbyterian, people of faith are joined together to face the challenges of life and be reminded there is always the Good News of Jesus.  Our church is invitational, open and affirming for all ages and positions in life.  We are many and yet in God's grace and by the Spirit we become one.
Worship Place & Time
Sunday Worship Service (9:30 a.m.)
Join us for worship every Sunday. To learn more about what you can expect, click here:
Education and Fellowship Programs
Fellowship Time the first Sunday of the month after worship
Sunday School for Youth through Adults, immediately after worship
Kid's Night Out
Millennial Age Group
Regular Fellowship Events
Third Presbyterian Church has been a pillar of the Springfield community for over 100 years. The church was founded with community outreach and support in mind. What the founders of our church wanted we are still doing. For over one hundred years, we have preached the gospel of the grace of God from this pulpit, and our members have been able to give a reason for their faith and their hope

.
Our church is blessed with a variety of God given, talented individuals, who help in worship with Praise Music, Choir, Adult Hand-bells and Special Music.   Worship normally lasts about an hour and follows a blended service format.  Communion is celebrated on the first Sunday of each month and is open to all.
You will find our worship is casual and contains an energy and spirit to allow the voice of God to speak to individuals in a variety of ways. 
People are at different places in life and on their faith journey.  We welcome all, no matter who you are, where you have been and whether you are certain about where you are going. 
If you need to talk with Pastor John for any reason, please call his cell phone at 314-249-8024.
The above photo was taken from our first ever Millennial Meeting at the Church. A couple of these individuals are away at school, while the rest come to church on a regular basis.
Support Third
Presbyterian Church!