Debbie Gill
business administrator
Debbie Gill has been a member of Third Presbyterian for over fifty years.  Over that time, she has served as an ordained Elder and Deacon and in 2011 she started working for the church after her retirement from State Government.  She began as the church secretary but is now a business administrator and the Church Office Manager.  She loves serving the Lord at TPC.
Debbie has one daughter and two granddaughters.  She loves to spend time with her family and you can often find her in the warmer weather, enjoying camping in her RV.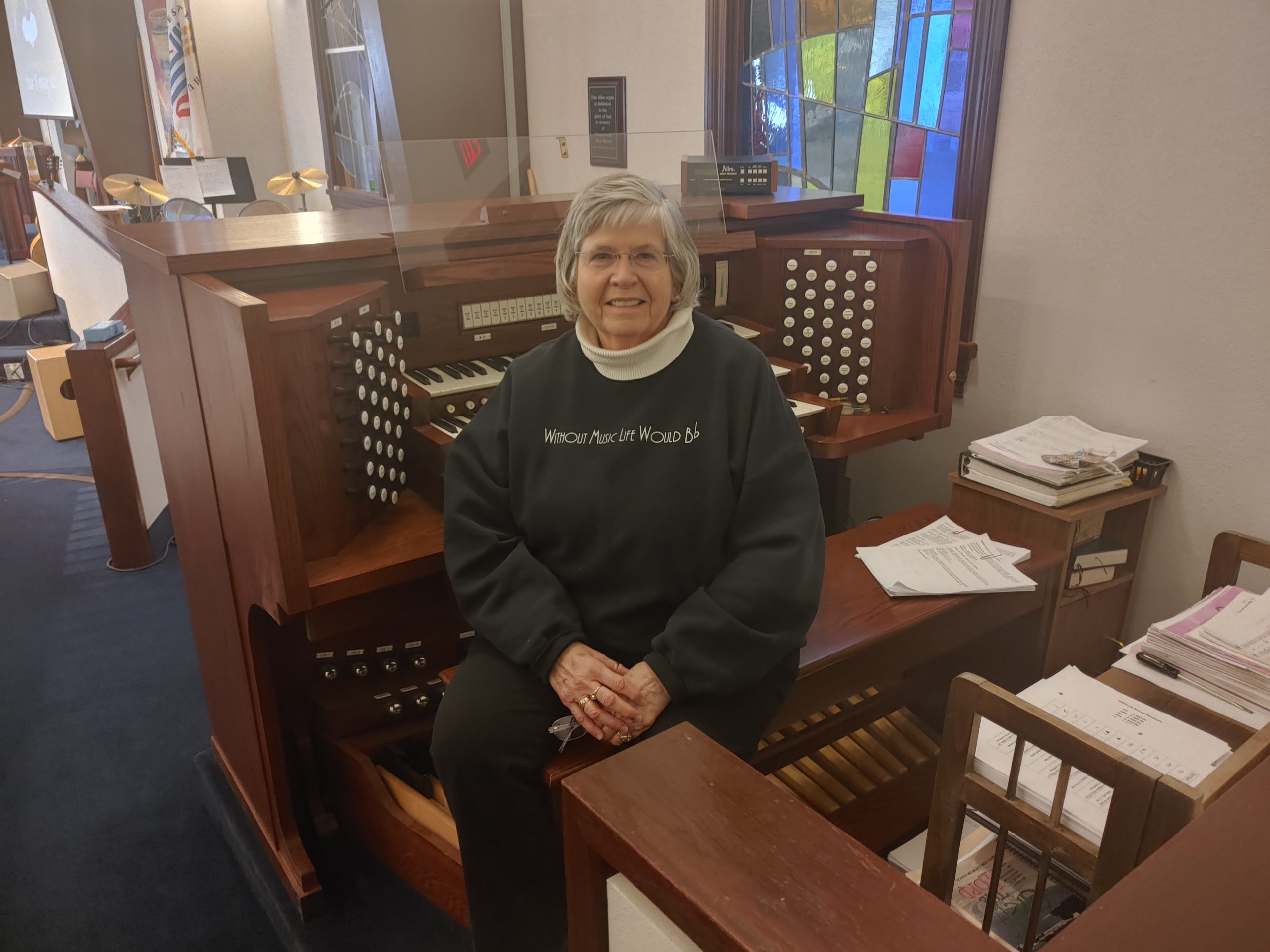 Helen Ely
Organist/Accompanist
Helen Ely is a life long resident of the Springfield Area and is a retired Math Teacher.  She has been playing organ and piano as both staff and fill-in for many churches in our Area. She has had a distinguished career both playing and directing Handbell Groups.  She has been a ringer for 16 years with a group called "Bells in Motion". Helen will not only play the organ for Sunday worship and all special events, but she will accompany the Praise Team, the Choir and any special music.
Helen will also bring her thirty-five years of ringing and seventeen years of directing bells to directing the TPC Adult Handbells.  Helen has been married to Ross for over fifty years and they have two children and four grandchildren.  You may contact Helen by cell phone – 217-899-4251 or by email at elyhelen@hotmail.com
Jeff Prince
Choir Director
Jeff Prince is the music director and also leads the adult choir and plays bass with the Praise Team.  His music talent comes naturally, and he and his wife Karee are also involved in the Springfield Muni Opera where they have had many parts in many productions.  After serving in the Air National Guard he did an apprenticeship as a sheet metal worker where he worked for several years.  He returned to earn a degree and now works in IT for the State of Illinois.
Jeff and his wife have a blended family of three sons and two daughters.  While Jeff plays the bass for the church Praise Team, his wife is one of the vocalists and his son Braden plays percussion and sings.  The Praise Team is joined by their daughter GraceAnne when she is back from college and their other daughter Faith manages the Audio-Visual System during worship.
To contact Jeff, call his cell at 217-299-0481 or email him at princefam1@comcast.net.
Peter Hood
Custodian
Peter Hood grew up at 3rd Presbyterian Church and when it was time to raise his family, they too all attended 3rd Pres.  He has worked at St. John's Hospital as a machine operator, and for the Springfield Park District and after running his own business, he came to work as the full time custodian at the church.  He has been in this position for the past four years.  Peter is married to Carol and they have four children.  He enjoys playing music.  He continues to play the horn and is teaching himself to play the banjo.  He has served the church as both a Deacon and Elder on the Session.
He enjoys relaxing by house painting. 
During the Christmas Season, Peter takes a week's vacation from the church to play Santa Clause in town.  He has been doing that for over 45 years.
You may contact Peter on his cell phone at 217-816-9936 or email him at pete_hood4@yahoo.com.